About African Tours & Safaris
African Tours & Safaris is a safari agent based in Arusha Tanzania with a sales and marketing office in Sweden. We provide you with the best safaris at the best prices. We are a Tanzanian and Swedish company with offices in Tanzania and Sweden. The owners are from Tanzania and Sweden and togehter we have extensive experience in providing travelers from all over the world with the adventure of a lifetime.
Read more about us
African adventure – Swedish security
African Tours & Safaris is a Tanzanian and Swedish company. When booking a trip with us you pay us using your VISA or MasterCard. All payments go to our sales office in Sweden and is from there transferred to Tanzania. All payments are fully secure via our certified technical partner. We never ask you to make a bank transfer to an account in Tanzania or bring cash to pay us up front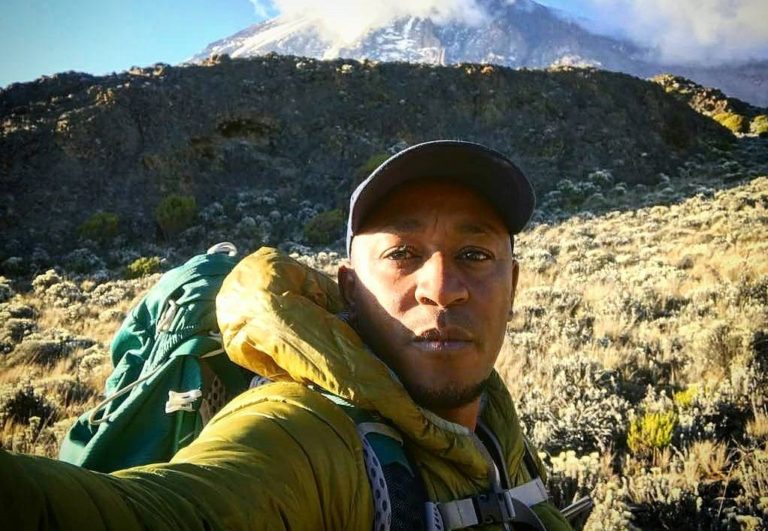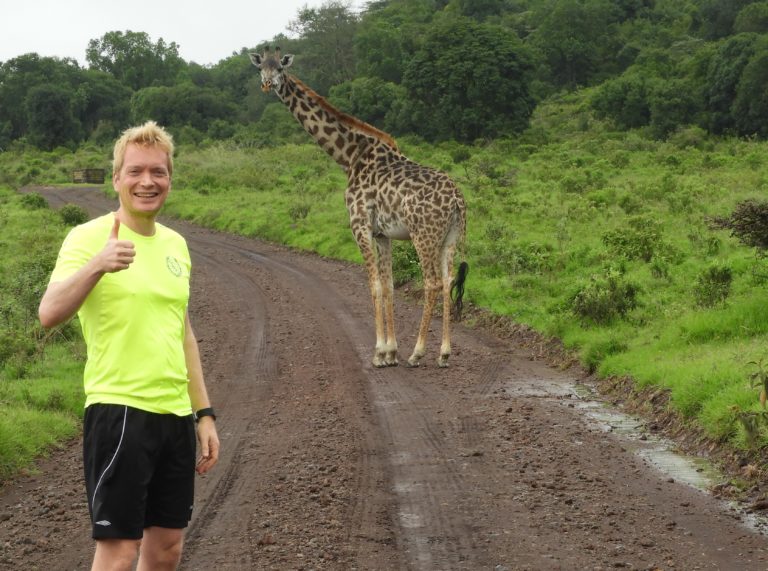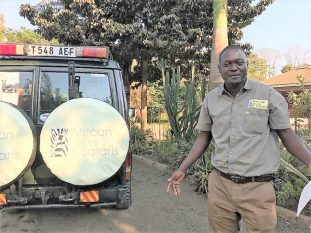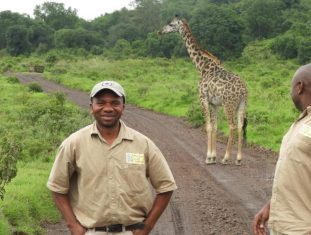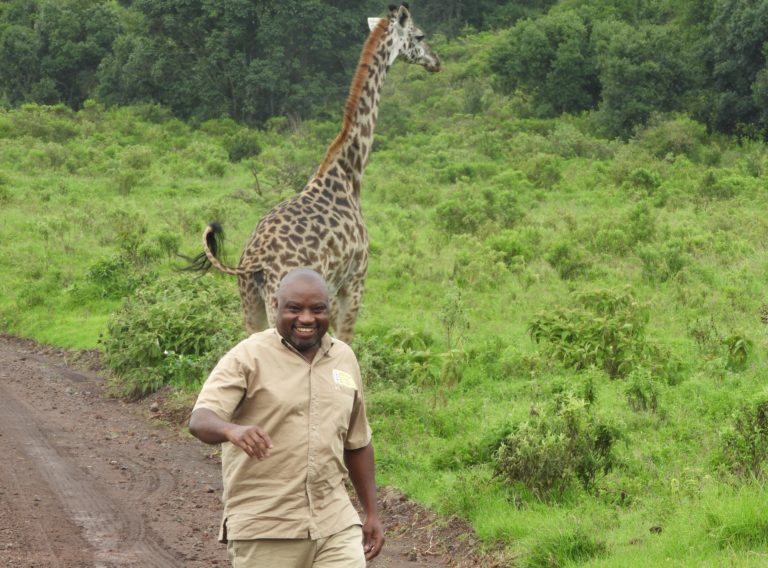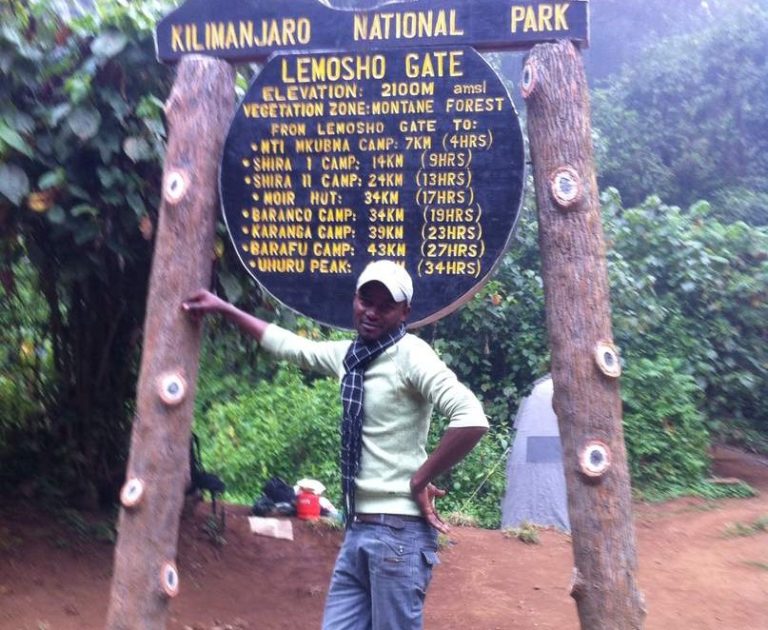 See all staff
From the very beginning this was a good and very well planned journey. We left a cold Sweden and were greeted at the airport in Kilimanjaro by a nice guide who took us to our hotel. 
During our stay we had the same guide all the time. A man with great knowledge who told us about the nature and the animals we saw and always made us feel safe.
We really enjoyed the morning walk and it was exciting as well as brutal to see the lions hunt for food up close. We also had the great pleasure of seeing the tremendously big and beautiful water buffaloes.
The evenings spent at the camps were nice and calm and we got to sit down and talk to the other guests as well as the people who worked there. This is a journey that has given us memories for the rest of our lifes and it was a great adventure.
/Karin, Sweden
This is a journey that has given us memories for the rest of our lifes
Kilimanjaro is a mountain which will test your determination. It can be climbed in 5 to 8 days and, if you value you health, you will opt for as long a period as your wallet and time availability allow. The last camp is roughly at 4800 meters and the summit is over 5900 meters. This last day of climb is very demanding and exceeds most conventional definitions of a sound elevation increase. It is done in one day because you come back down immediately. This does not prevent many, many people from being sick and vomiting on the way up. The traces of their sickness are apparent at many, many places. 
Many people are simply poorly prepared for the exertion and cold and do not summit. The temperature is well below -10oC on the last portion of the climb at any time of year and the wind chill effect can seriously compound the situation. The snow conditions vary quite a bit and can make the descent a real trial, dangerous even when there is a lot of snow and it gets icy or slick. If you have an option, take a minimum of six days, preferably seven days before summitting the next day. Although it is nice to summit at day break, doing it during the day is safer and less exerting. 
The days leading up to the summit day are really not as demanding as the Everest Base Camp Trek for example which stretches out a slightly smaller altitude gain over 9 days. The Kili trek up to the last day will not leave you worn out. This is a relatively mild trek up to summit day.
The other factor is the high incidence of food poisoning in the camps. Tough cooking conditions and less than ideal hygiene habits by some companies can make you pretty sick on the trek and decrease your chances of summiting in a compressed time frame. Give yourself time.
We did the 9 day Lemosho route and loved the rain forest and the reasonable pace of elevation gain. None of our group suffered any big altitude sickness symptoms even at the summit. 
This company we hired, African Tours & Safaris (formerly known as Africana Travel) is not a low cost service provider. They have a logistically sound, high quality service approach. Their guides were pleasant, knowledgeable and their porter group made us feel welcome and were very encouraging. They danced and sang every morning on the way up and down. They used the same equipment (tents, sleeping bags, toilet) as other, much higher priced outfits like Tuskers. Their logistics were irreproachable. They were also flexible when we needed more time to get added sleep or recover from the flu. They listened. They provided very good, nutritious food and as much as we could eat.
Our guide Eric Marimbo and his assistant, Pascal were knowledgeable and capable. We appreciated their guidance, experience and company.
The management of African Tours & Safaris, led by Arnold Moshi was very responsive to all our demands for info and accommodation. They also arranged for a first class safari and stay in Zanzibar. 
They were a reliable source of Tanzanian logistics.
/James D, Montreal Canada
To The Top Of A Demanding Trek
I recently took part in the African Tours & Safaris June group Kilimanjaro climb, on Machame route for 7 days. To sum it up briefly, it was amazing. The day before the climb I received a full briefing from the head guide Herman. He covered the trip day by day, answering all my questions about food, equipment, weather and terrain. He then went through the clothes I had brought for the climb to make sure they were suitable.
While on the mountain, it was very clear that African Tours & Safaris offered a superior product and service to most other companies. The tent quality for our climbers and for our guides, cooks and porters were of extremely good quality. The sleeping mats were made of high density foam and not the cheap roll mats found in most camping shops which other companies seemed to favour. It meant we were very comfortable in our tents.
The food offered at each meal was exceptional. For breakfast there was always porridge, toast, eggs, fruit and often sausage or bacon. Lunch was either packed lunch boxes full of chicken, eggs, chocolate, crisps, fruit, sandwiches or a hot lunch in camp of soup, pasta, chicken etc. Dinner was always a 3 course affair of soup, meat, vegetables, potatoes, pasta or rice and a desert of fruit, cake or banana fritters. The food provided was of very good quality and plentiful. For drinks there was always a full selection of tea, coffee, hot chocolate, Milo, juice and flavoured concentrate. Each day we were also provided with snacks while walking which included chocolate, juice and biscuits. Speaking to other climbers along the route, it was clear food and drink- wise we were getting the best service of all the companies we saw.
Our eating mess tent was equipped with a gas lantern which also doubled as a heater so at meal times we were always warm. The mess tent was also available for down time, so you could be warm while reading, chatting or writing your journal.
The porters on our trip were great fun, always singing and dancing and encouraging us before, during and after each days walk. The porters were all appropriately dressed unlike many others I saw working for different, maybe cheaper companies. When you see how hard their job is, I was pleased to see our guides and porters so well looked after. I always felt safe and well briefed throughout the walking and climbing by our guides and I trusted them to make the best decisions for each person in our group.
It was clear that doing a 7 day Machame route was easier on the body than people doing a 6 day or even 5 day route up the mountain. It gave us plenty of rest time each afternoon and allowed our bodies to acclimatize well. Due to this and the luck of not getting any altitude sickness, we were all strong and healthy on summit day and successfully made it to the top before sunrise.
I would highly recommend African Tours & Safaris for Kilimanjaro climbing and if I have the chance I would definitely do it again.
/Annemarie, England
To sum it up briefly, it was amazing!
Why choose us?
African Tours & Safaris is a safari agent based in Arusha Tanzania with a sales and marketing office in Stockholm Sweden. We provide you with the best safaris at the best prices. We believe that we truly are a company that stands out from the crowd in the sense that we are a commercial safari company with a social heart.Once I had the pleasure of hearing a satisfied customer answer the question "Why should you travel with African Tpurs & Safaris? '. She said, quote; because it is flexible and personal, end quote.
Red More
FAQ
Here we have collected the most frequently asked questions prior to a trip to Tanzania, Uganda, Rwanda, Kenya or Botswana. If you can't find your questions/answer here, please contact us and we will be happy to assist you.
The weather in Tanzania is tropical with three main season.
Dry season. Roughly from the end of May until mid-November. During this period the weather is dry and sunny with only little rain. June is quite cool and often a bit cloudy but the rest of the time it is generally warm (sometimes hot) with loads of sunshine
The short rains. From mid-november until the beginning of March. During this season rain is more frequent but it is unreliable. Heavy showers occur but often they last only 15-30 minutes and it rarely rains several days in a row. This season is the hottest of the year. 
The long rains. From the beginnign or the middle of March heavy rain is common, mostly in the morning and evenings. It often rains every day but dry spells of a few days or eve weeks occur. 
In Tanzania's big parks such as Serengeti, Ngorongoro Crater, Lake Manyara and Tarangire you will can many animals including the Big Five; lion, leopard, buffalo, elephant and rhino. Other animals that are common in Tanzania include ostrich, zebra, wildebeest, cheetah, hyena, serval, bushbuck, dik dik, impala, waterbuck, giraffe, hippo, crocodile, baboon, warthog, eland, klipspringer, hartbeast, topi, agama lizard, rock hyrax, mongoose, Thomson's gazelle, Grant's gazelle and many more
Any time of year between the end of May and the beginning of March is great for a safari in Tanzania. Different parks however can be better or less good at different times of the year. Seasonal parks include Tarangire (best between July and November), Ruaha (also best between July and November) and Ndutu in southern Serengeti (best between December and March). 
Depending on what hotel you choose the food will differ, four and five-star hotels have off course better food than the mid-range hotels. All our safari lodges and hotels have nice food. For breakfast there is normally an option between hot breakfast like eggs, omelet, sausages and beans as well as bread and cereal. There is always coffee, tea and juice. On picnic lunches on safari you a lunch box with food that is chosen based on it being able to last a day in a safari jeep. Normally you get juice, water, sandwiches, fruit, crackers and maybe a piece of candy. Dinners in safari lodges are sometimes set menus and sometime a buffet.
Our safaris are in small groups. Most of our safaris are in private groups. Normally a safari group is just one vehicle, our vehicles take a maximum of six persons, and never are they more than three vehicles. Everybody in our safari jeeps gets a window seat under a pop up roof.